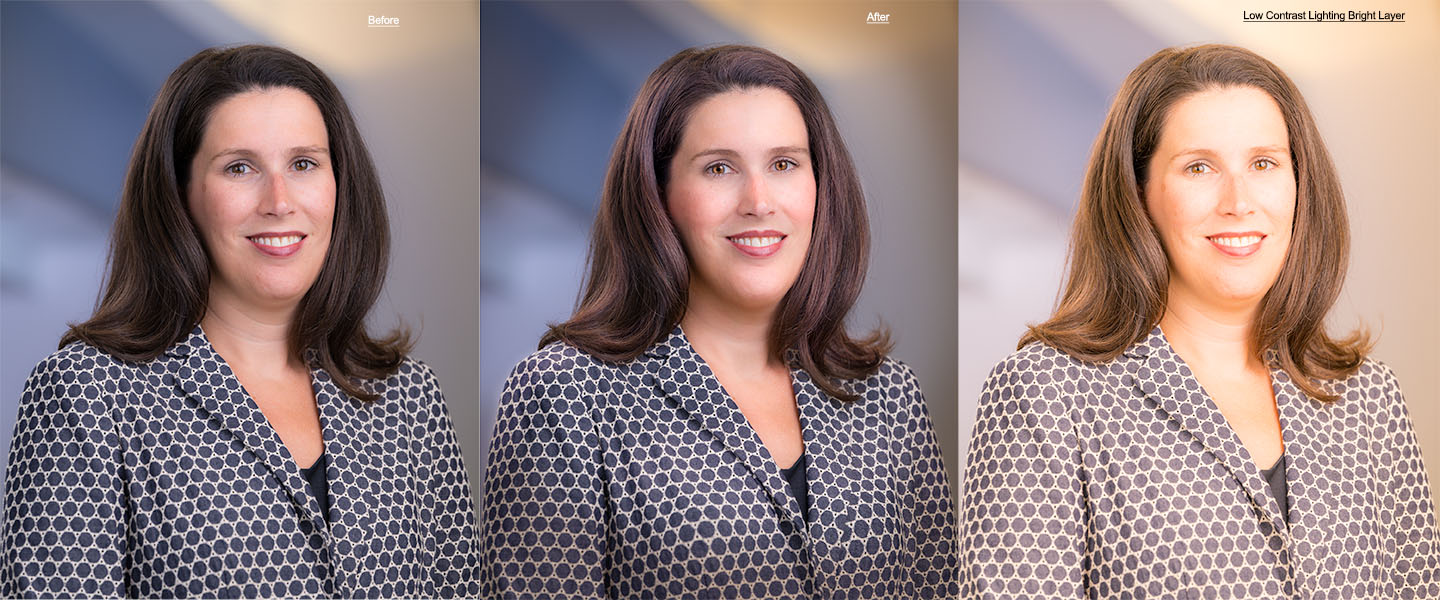 Approximately 60% of our work is headshot and professional portrait photography. After 30 years of doing this work, I still try to do it better every time. I was recently inspired to try some new techniques. I was shooting two executives at a location that I had used before and was matching backgrounds to my previous images. There was one major issue: the time of day and the sun. The background was 4 stops brighter than the previous shoot. This challenge led me to a new technique for shooting HDR portraits. High Dynamic Range imaging is a method I use a lot, but it's not something I usually did on portraits, until now. After the shoot, I started thinking of how I could use HDR to make better portraits and I'm testing new methods for using high ISO and HDR on portraits.
This new process is only possible because of the extremely high speed camera I'm using, the Nikon D850. Without the 9 Frames Per Second drive, any motion from the subject would be an issue. I've only had this camera a short time, but it's proving to be a game changer. We'll be posting HDR portrait testing over the next couple of weeks.
This photograph shows how I can combine images to improve the look of the lighting. It's not fully representative of our new HDR portrait technique, but it does show part of the process. The image in the center is a combination of the shadows from the left and highlights from the right.